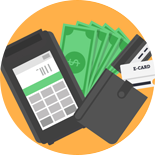 Deposit Payment
This great feature will allow your client to pay a deposit against any issued invoice, and complete final payment later.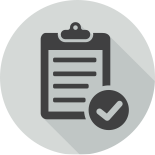 Terms & Conditions
This function enables you to upload 'Terms & Conditions' documents that can be automatically attached to all invoices issued by your Easy Invoices system. As part of the payment process clients will need to acknowledge these Terms & Conditions, placing your business in a much better position when it comes to collecting overdue payments. If your Terms & Conditions vary according to the nature of the product or service you are invoicing for, you can upload documents to cover this and tailor for specific clients and invoices.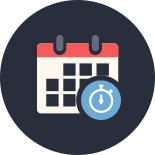 Automatic Reminders
Create a series of simple email reminder templates, which can be sent by the system at pre-determined times… So rather than you having to remember to send your clients requests for payment or service renewals, Easy Invoices will do it for you!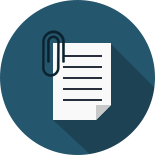 Attaching Documents
Sometimes you may need to send additional documents relating to your estimate or invoice and this feature will allow you to do that. Simply upload files to your 'document store' and with a single click attach them to your estimate or invoice. This has the added benefit of ensuring that all documents relating to a specific transaction can be kept in the one place.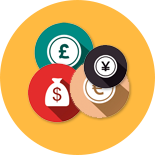 Multiple Tax Settings (GST, VAT, EXP, etc)
On Easy Invoices you can define all the tax options you may need for your invoices. While creating any invoice you can select any option as required to be applied to one or more items. Combined with the simple reporting mechanisms built into the system, this allows you to easily manage Taxes as required for monthly, quarterly or annual returns.