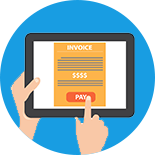 Prefilled Invoice Templates
Most businesses repeat the same steps to create a new invoice, with only a few invoice templates for most product or service sales. With the "Pre-filled invoice Templates" feature, in one click you can load pre-set data into any new invoice you are creating, and literally within seconds you can have a completely new invoice ready to be sent to your client.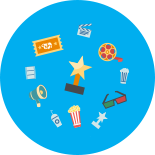 Saved Items & Products
You can add any number of 'pre-set' products or services with descriptions, prices, taxes and more. When creating an invoice, simply select any of your saved items to make the process fast and easy.
Email Templates
Using saved "Email Templates", you can quickly customise your email messages to suit different types of clients (and their stage in the invoice payment process), and send your message with the attached invoice within seconds.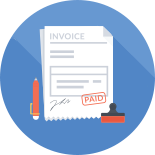 Invoice Preview
Before sending any invoice to a client it can be previewed on screen. This feature allows you to quickly edit or amend the invoice before saving it to the system or sending it to the client.