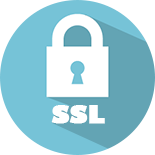 Data Security using (SSL)
Secure Socket Layer (SSL) technology protects your information using both server authentication and data encryption, ensuring that your data is safe and secure.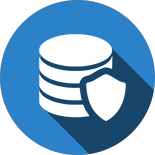 Safety for your Business Data
The Easy Invoices servers are hosted in a secure datacenter environment, with restricted access – physical and virtual. On a private subnetwork and protected by hardware firewalls, Easy Invoices is protected against unwanted intrusion to the highest level. Daily code and data backups ensure the best possible recovery in the event of catastrophic failure, and along with full hardware redundancy this gives us virtually 100 percent 'up time'.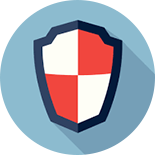 Application Level Data Protection
Create an invoice or upload a file, and it is 'private' by default. Indexing by external search engines or 'robots' is blocked, and all file names encrypted as they are created on the system. It is literally impossible for any client to view anything but his own estimates or invoices – so you can be sure that all your business stays YOUR business.