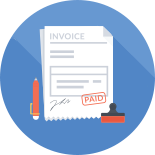 Email Billing
If you wish, a secure online payment link can be sent with any invoice, making it simple for your clients to manage payments.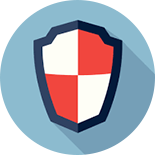 Accept Payments Online - Securely
You can offer various online payment gateway options (such as PayPal, eWay, Paymate, Authorize.net) for simple and secure online transactions. Your clients can also be given options to pay 'offline' by cheque or direct bank deposit and on receiving payment it is an easy process to confirm and set any invoice as paid.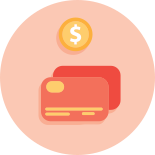 Deposits and Partial Payment
Whether you are being paid online or 'offline' your system will allow you to enter deposits and partial payments for any invoice, to reduce the amount owing for that specific invoice. Easy Invoices will log each payment to allow you to manage the account efficiently.
Manage your Terms of Trade
Upload 'Terms & Conditions' (Terms of Trade) documents that can be automatically attached to all invoices issued by your Easy Invoices system. As part of the payment process clients will need to acknowledge these Terms & Conditions, placing your business in a much better position when it comes to collecting overdue payments. If your Terms & Conditions vary according to the nature of the product or service you are invoicing for, you can upload documents to cover this and tailor for specific clients and invoices.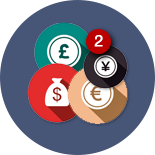 Payment Notification
As online payments are received, the system will automatically notify you, allowing you to take any related business action quickly and professionally.